Latest news
Siggy @ Feb 21, 2007 05:06 | 1 comment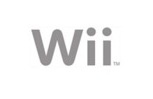 The January sales figures for US are out, and are quite obvious. After a huge success during the launch months of Wii in late 2006, nothing has been slowing it down. Nintendo took another victory over its competitors in January with a gap of almost 150,000 units.
NPD Group Inc. released first sales figures for this year proving a beating in Wii's favour. 436,000 Wii units were sold in January while the Xbox 360 placed second with 294,000 units, and PlayStation 3 close behind with 244,000. Although Nintendo of America can happily open yet another champagne bottle, there are a lot of frustrated potential customers who are suffering from lack of supply.
Source:

Comment by: anubis66 (Feb 21, 2007 14:01)
who would expect that the cheap console would sell most? durrrr anyone. sales are nothng to base a product off of. just because oil sells very well doesnt mean its better than solar power or something else.

IMO, the wii blows, utterly. i dont like all the constant movements of unintuitive nature. i get craps and after awhile i just dont even want to play any more. plus it has little for games at all. the ps3 has just as few games, but atleast i got alot more for my money. the wii is so overpriced.