Latest news
Siggy @ Feb 20, 2007 04:45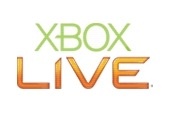 In an interview by 1UP.com, corporate vice president of Microsoft Game Studios Shane Kim was asked if Live playing would be free for PC gamers, "Theoretically speaking, that's exactly the kind of thing we'd want to do," he answered. However this may sound, there are a few glitches, first of all in this case PC translates to Windows Vista and the free to all but premium content, whatever it might be.
"We do recognize that, unlike the Xbox 360 environment, there's existing competition in the PC online space. So we have to take that into account as we think about how we're going to structure our services, what they'll pay for and what they won't," explained Kim.
Microsoft is planning on a cross-platform Live with Vista users competing against those with Xbox 360. This of course changes things, if you offer Vista gamers a free pass to the wonders of online gaming, you'd have to do the same to console gamers. But as speculated above, some gold/premium content would probably stay the privilege of paying customers.
Source:

Comments
(No comments posted yet.)