Latest news
DVDBack23 @ Jul 27, 2012 16:16 | 3 comments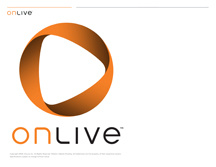 OnLive, the popular cloud video game service, has announced a new partner today, the upcoming Kickstarter-funded Ouya.
Says OnLive: "Like Ouya, we came to gaming with a new vision for making top-quality gaming accessible to more people, and we continue to look for ways to expand on that vision."
Ouya's version will have hundreds of on-demand games, demos and will allow for syncing of saved games from other devices, like your tablet, for example.
OnLive specifically mentioned it has console games from publishers like THQ, Warner Bros. Interactive and 2K.
OUYA has a quad-core Tegra 3, 8GB internal storage, 1GB RAM, Wi-Fi, Bluetooth and a final price (potentially) of $99.
Additionally, the OUYA team says the console will be the size of a Rubik's Cube, making it ultra-portable.

Comment by: ZippyDSM (Jul 27, 2012 16:40)
Ooooooooo now all it needs is steam!

---
Until lobbying is a hanging offense I choose anarchy!
Ah modern gaming its like modern film only the watering down of fiction and characters is replaced with shallow and watered down mechanics, gimmicks and shiny-er "people".
http://zippydsmlee.wordpress.com/
Comment by: Notcow (Jul 27, 2012 20:00)
Originally posted by ZippyDSM:

---

Ooooooooo now all it needs is steam!

---
Possibly the greatest gaming system ever in the works there.

---
Comment by: brockie (Jul 28, 2012 04:21)
this system seems like a con to me why is this news you can use onlive now on any android device.
now if it did not work with this android console that would be news.