Latest news
DVDBack23 @ Jul 15, 2012 19:59 | 5 comments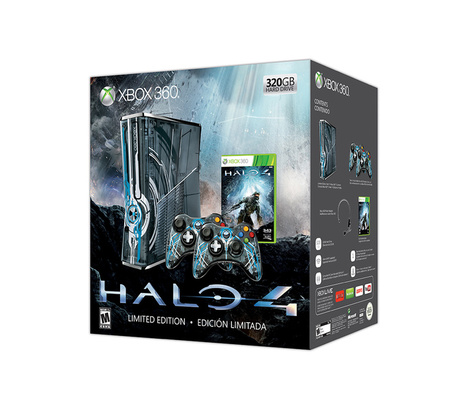 Microsoft has unveiled a limited-edition "Halo 4" Xbox 360 console.
The system will go on sale when Halo does, on November 6th.
For $400, fans can get a Halo 4-themed console with 320GB HDD, custom sound effects, two skinned controllers, a wired headset and of course, a copy of the game.
The system's "ring" lights blue instead of the standard green, as do the controllers.
Finally, the gamer will receive exclusive DLC and avatar content.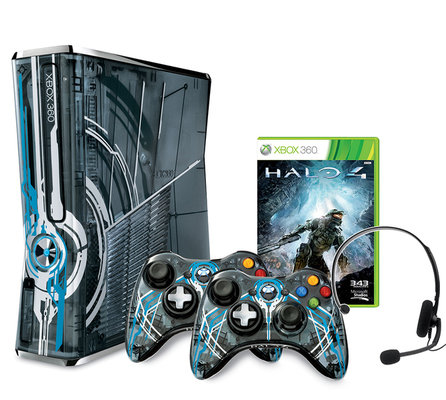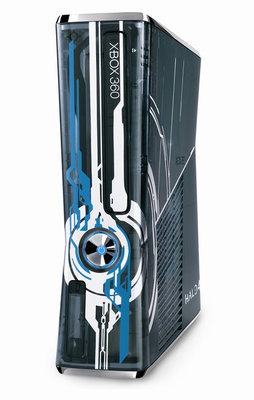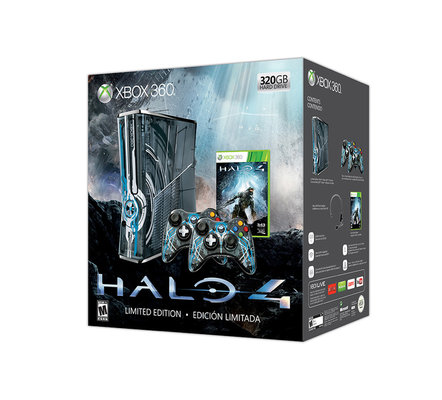 Comment by: Interestx (Jul 15, 2012 22:03)
Ditto to my standard retail PS3 comments (I have both) 320gb is ok as an option but it's small.

Why can't we have either the option for larger official hard drives or the option to install our own larger hard drives?

Even the 1tb drive I have in the PS3 is looking a bit limited with decent quality (large) HD media files sizes.....and as everyone knows running games off of the hard drive is the sensible thing to do with the 360, it's quieter, usually faster & is easier on the machine.
Anyone with a decent game collection on the 360 would love the option to load all their games onto the HDD but 320gb is just too small.

---
Comment by: JST1946 (Jul 16, 2012 04:19)
Yeah it wouldn't take long to fill up a 320gb hard drive.

---
20 Year U.S.Army Veteran.Vietnam 1969-1972 101st Abn.Div.
Comment by: Burnasty (Jul 16, 2012 04:27)
the xbox 360 is fully capable of streaming your movies from your pc where there are no limitations to how big, how many and who manufactured your hdd. That is really how they intended media to be played. The hdd was purely for games, and gaming dlc.

---
Buy the ticket, take the ride. -H.S.T.

Comment by: Interestx (Jul 16, 2012 19:00)
Burnasty

I know, I also know that it can play films, music & your pics from an external hard drive up to 2tb (not sure if the 2tb limit has gone yet).
I also know that with HFS+ formatting you can ditch the 4gb Fat32 limit on file sizes.

But, it is still a neat solution just to install an internal big drive.
If connecting to PC to stream works then it can be great, if you hit troubles (and this applies to PS3 as well as Xbox) then it can be a real PITA.

I'm just saying I'd like the option......and besides not allowing us, to me, smacks of this drift to cloud & the idea that we're all going to be using cloud soon.

If you live in a big city or town cloud for some things might be ok.....but there are things I really don't want cloud for.

---
Comment by: Anonymous User (Oct 03, 2012 13:13)
its okai but just diffrent skinned notghing good about im gettin it tho